The sweepstakes is closed. Thank you for participating -
Switch & Go Dinos are now available at Walmart!


---


Dinosaurs, vehicles - it's always double the fun with the
SWITCH & GO PERFECT PAIR SWEEPSTAKES!
Race and roar into a supercool world where ferocious dinosaurs change into tough vehicles with the Switch & Go Dinos! Inspire animated play with light-up features, dinosaur sound effects, and animated LCD eyes in their dinosaur modes, then switch up playtime by transforming the dinos into cars, trucks, helicopters, and more with a few simple moves.


Bring your Switch & Go world to life with responses and sound effects in both modes, as dinosaur roars change to driver/pilot phrases in vehicle mode. Challenge the other Switch & Go Dinos to a fearsome match-up. Who's the most powerful? Strongest? Toughest? Smartest? Whatever the situation, dinosaurs and vehicles always make the perfect pair!
We've made ten cute Switch & Go Valentines - which one's your favorite?
Enter your choice in the entry form for a chance to WIN Switch & Go Prize Packs!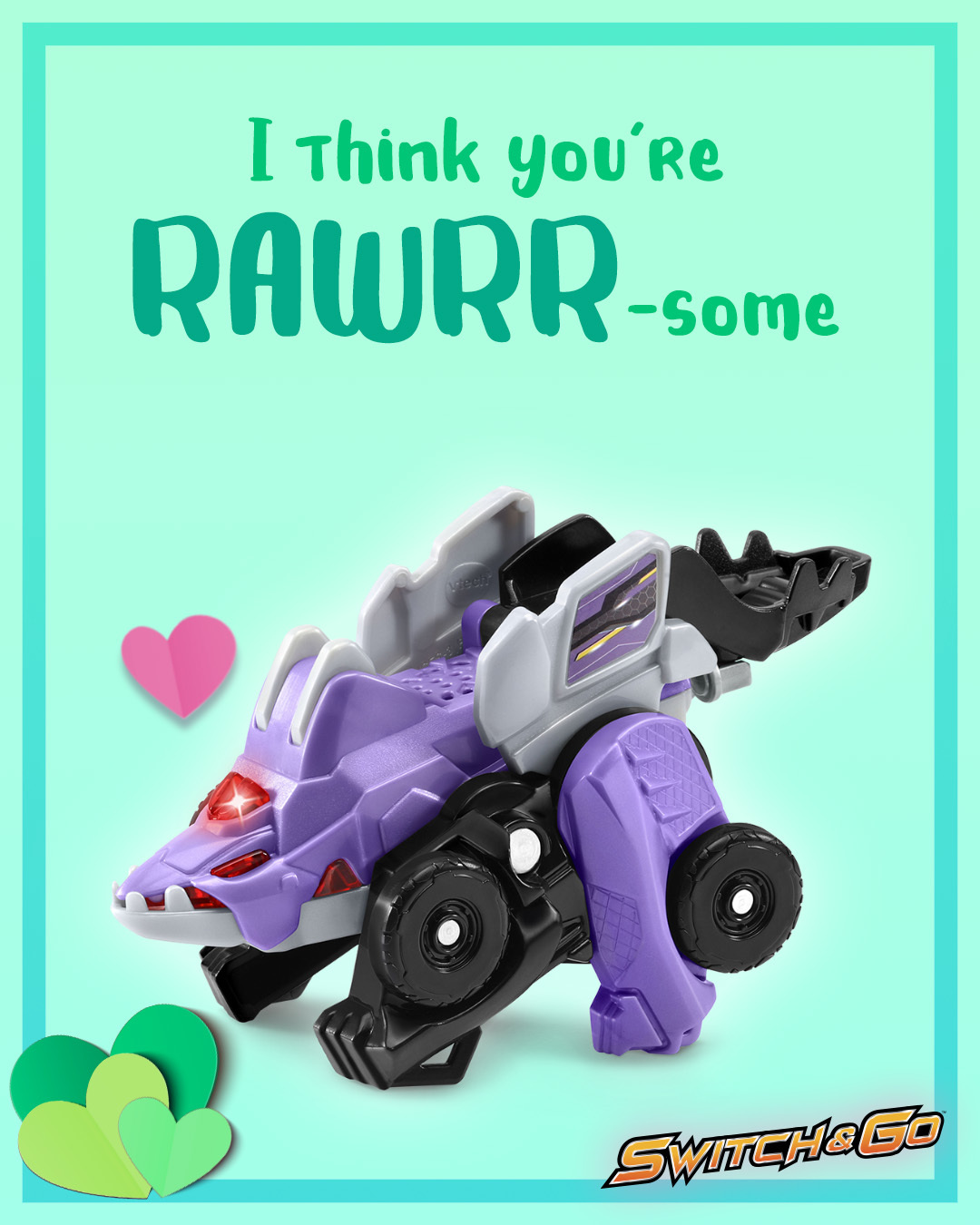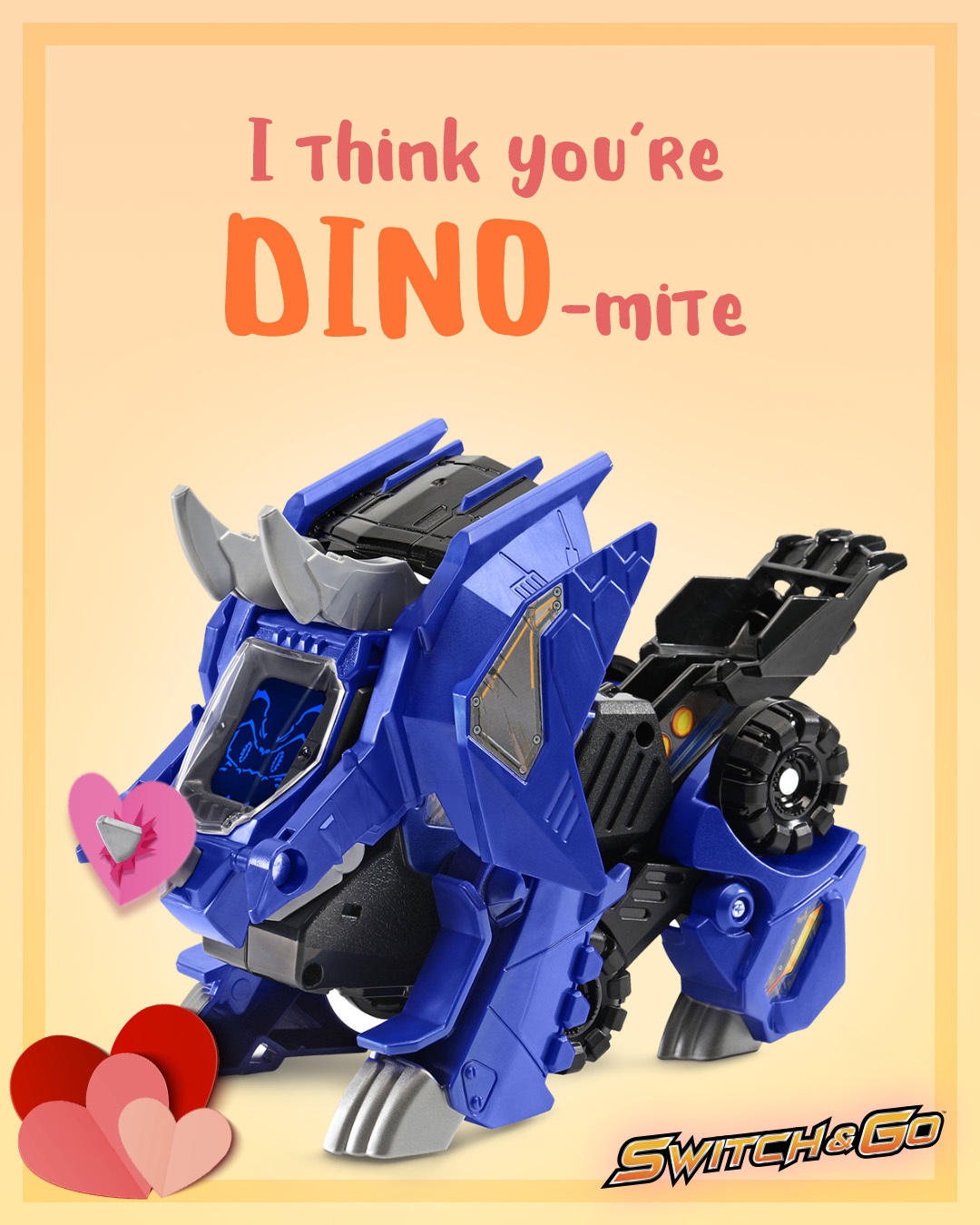 Ten lucky winners will each receive a Prize Pack of all five Switch & Go Dinos in our Valentines - Switch & Go Velociraptor Helicopter, Switch & Go T-Rex Off-Roader, Switch & Go Triceratops Bulldozer, Switch & Go Stegosaurus Buggy, and Switch & Go Spinosaurus Stunt Car. And since this is the "Perfect Pair" sweepstakes, they'll also receive a SECOND prize pack of Switch & Go Dinos to give to a friend! Nothing says love and friendship like dinosaurs. It's science.

But that's not all - five GRAND PRIZE winners will each receive a $500 WALMART GIFT CARD! Now that's a prize you'll be sure to love!